Quality is Our Promise
We produce various types of Metal Fasteners ranged from Jeans Buttons, Jeans Rivet, Cap Snaps, Ring Prongs, and Eyelets (Grommets). We use Qualified Brass to manufacture quality fasteners for Apparel Market.
¡@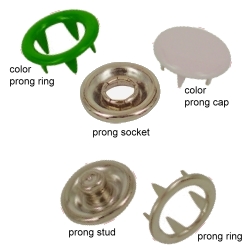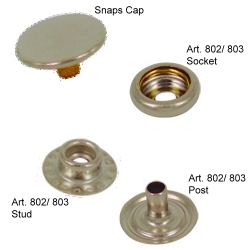 ¡@

Standard of Quality

We offer Competitive Price and Qualified Products to serve the market.

We understand the importance of Quality Standard, our products are certified by Independent Laborary to meet with USA and Europe market requirement of LEAD CONTENT (CPSC CFR16 Part 1303), NICKEL FREE (EN1811) and HEAVY METAL (EN71 Part 3) Standard. Testing Reports are available upon request.
Safety & Attachment Strength
We provide DATA SHEET and Attachment Evaluation/ Consultation Service on quality attachment. We provide guideline to attach the fasteners with the most appropriated method and machine setting.
Especially the prongs using in Infant's wear, we highlighted the Safety Issue against the Pull-Off Strength Requirement; to ensure the attachment with minimal defect rate in bulk production level.